BOW Magazine nr. 17 | The Defence Economy and Internationalisation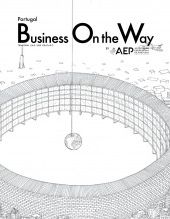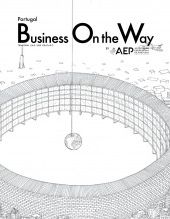 BOW Magazine nr. 17 | The Defence Economy and Internationalisation
BOW magazine's 17th edition is here and once again it brings you a very important subject. "The Defence Economy and Internationalisation". As always, the magazine is full of important articles that will help Portuguese companies from this sector, written with the cooperation of some highly skilled and knowledgeable guests.

This is a key sector for the Portuguese economy, especially when, according to IdD numbers, it involves around 400 companies and generates a business volume of 6.299 billion euros, with 4.358 billion in exports, and employs 37,076 people.

"Investment in defence can and should be seen as an important contribution to getting through this crisis with more resilience, more technological innovation, better qualification, more international partnerships and more high added value exports", says Defence minister João Gomes Cravinho, in this issue's opening article.

Other highlights among our guest authors are Paulo Lourenço, Director-General of National Defence Policy; Alberto Rodrigues Coelho, Director-General of the General Directorate of National Defence Resources; Marco Capitão Ferreira, Chairman of IdD and Catarina Nunes, Administrator of IdD, but also other specialists such as army Colonel José Manuel Barbas, deputy-director of the National Defence course and studies advisor at the Institute for National Defence; Fernando Carvalho, Coordinating Researcher at the Science Faculty of the Lisbon University; José Lourenço da Saúde, Major General Aeronautics Engineer and Paulo Cutileiro Correia, partner of JPAB.

Also of great interest in this issue, we have an interview with José Neves, chairman of the AED Cluster Portugal (AEDCP), a Portuguese cluster for the Aeronautics, Space and Defence Industries, which takes on special importance as a "Cluster of Emerging Competitiveness", who speaks about the realities and outlooks of this sector.

In the rest of this issue of BOW we invite readers to learn more about our members Critical Software, BERD, DUNE BLEUE and DAMEL in our Internationalisation Radar section.

The target-markets in this issue are Algeria, Egypt and Morocco, analyzed, as usual, with data provided by Deloitte, which as always is very useful for the internationalisation of our member companies.

We wish you pleasant reading and hope to see you again soon!
Download dos artigos