BOW Magazine nr. 19 | Health Economy and Internationalisation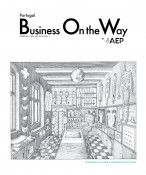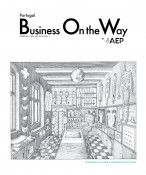 BOW Magazine nr. 19 | Health Economy and Internationalisation
As the country eases its lockdown measures, AEP presents issue 19 of BOW Magazine / Portugal Business On the Way, covering the Health Economy and Internationalisation.

Among our many important guest writers, the spotlight goes to Secretary of State for Health, Diogo Serra Lopes, who quotes data from the National Statistics Institute and Health Cluster Portugal to say that "exports in the health sector grew by 150% over the past decade, reaching a peak of 1.749 billion euros in 2020", figures which "rest heavily on base pharmaceutical products, which increased over 25% and pharmaceutical preparations, which increased 11.02%"

This edition also benefits from a vision from the pharmaceutical industry, namely APIFARMA, through the hand of its chairman João Almeida Lopes; Health Cluster Portugal, through its chairman Salvador de Mello, and Biocant – Associação de Transferência de Tecnologia, through its executive director Joana Branco.

Make sure not to miss our interview with António Portela, CEO of Bial, who speaks to us about the good performance of a Portuguese pharmaceutical company that was born local and went international, focusing on research into new drugs, a unique case in Portugal that is rare even by world standards.

Make sure not to miss the market analysis of Spain, France and Germany, using data provided by Accenture and, in the Internationalisation Radar, success stories of our member companies Ultra Controlo, VentilAqua, Wock, Ceramed/Bioceramed, PROHS, PHC Software and Unilabs, most of which operate in the health sector.

We trust you'll enjoy the issue!
Download dos artigos